Sarah
To Dr. Khalid and all the staff involved in my treatment. Thank you all so much for all the work you have done, also the care and attentiveness.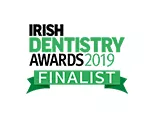 Head Office: No.10, Pembroke Place, Ballsbridge, Dublin, D04 V1W6
Registered in Ireland. Registered Number 391309. Registered Address: 1st Floor, 9 Exchange Place, I.F.S.C. Dublin 1, D01 X8H2
Xeon Dental Services Limited, Mark Allan (British), Jake Wright (British), Sarah Ramage (British), Zara Doyle (Irish), Gavin Beasley (Irish).


© Dental Excellence. All rights reserved