Ryan
I was put at my ease from the minute I walked into the practice and I am usually very nervous.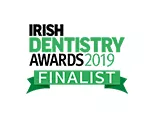 Many of the images and videos used throughout our website were taken and produced before the COVID-19 outbreak. Therefore, social distancing rules and extra levels of PPE are not represented across all visuals.
Head Office: No.10, Pembroke Place, Ballsbridge, Dublin, D04 V1W6
Registered in Ireland. Registered Number 391309. Registered Address: 1st Floor, 9 Exchange Place, I.F.S.C. Dublin 1, D01 X8H2
Xeon Dental Services Limited, Mark Allan (British), Jake Wright (British), Sarah Ramage (British), Zara Doyle (Irish), Gavin Beasley (Irish).


© Dental Excellence. All rights reserved